Iskren Petkov is a freelance artist with interests and experience into the sphere of contemporary dance and performance. He obtained his Bachelor Degree in Dance Theatre at the National Academy for Theatre and Film Arts in Sofia, Bulgaria.  Iskren defines himself as "a very high level amateur".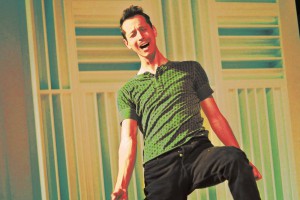 Picture from a workshop with Ivo Dimchev.
He worked on various artistic projects and in 2013 he is one of the three finalists in the forth edition of "tri3avisim" a long-term initiative of The Contemporary Performing Arts Guild, Bulgaria. He created the performance Inter_view #22.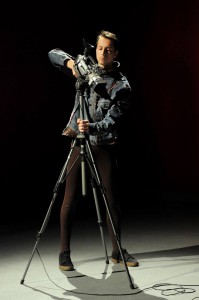 Inter_view #22
photo: Marica Kolcheva
You could see Iskren in a Chamber opera by Galina Borissova – Lucia, Giovanni & Cecilia and in his Solo-dance performance – Spring Awakening.
In 'The Effect of Gamma Rays on Man-in-the-Moon Marigolds' Iskren  plays Peter, Ruth and Tillie's favorite pet.
More about Iskren's projects and his point of view over contemporary dance and performance you could see HERE.